Weights, Measures and Consumer Protection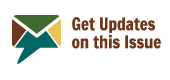 The Weights, Measures and Consumer Protection Division maintains surveillance of commercial weighing and measuring devices. The division promotes uniformity in weights and measures laws, regulations, and standards to achieve equity between buyers and sellers in the marketplace and thereby enhance consumer confidence, enable Missouri businesses to compete fairly at home and abroad, and strengthen the state and U.S. economies. The division's programs are operated in accordance with national and international standards. The division works in conjunction with the National Institute of Standards and Technology and is a member of the National Conference on Weights and Measures, ASTM International, and the National Fire Protection Association.
Updated Scale Fees, Effective Jan. 1, 2021
Device & Commodity Inspection Program
As required by Missouri statutes, device and commodity inspection personnel inspect large and small scales, grain hopper scales, taxicab meters, milk for quantity determination, prepackaged merchandise and method of sale of commodities. The program enforces the Missouri Egg Law and the Missouri Unfair Milk Sales Practices Act.
Fuel Quality Program
This program administers the fuel quality law through inspection, analysis and enforcement to help ensure consumers are purchasing quality motor fuels. Fuel samples are collected by field personnel and submitted for testing. The petroleum laboratory analyzes gasoline, kerosene, heating fuels, diesel fuels and alternative fuels including biodiesel and E85 fuel ethanol to make certain they meet state quality and safety standards. Field personnel also inspect filling stations and fuel terminals to ensure proper labeling and blending, and ensure fuels are not exposed to conditions that would compromise their quality. The fuel quality program is also responsible for administering and enforcing the Missouri Renewable Fuel Standard Act. With several exceptions, the Act provides that effective January 1, 2008 all gasoline sold or offered for sale in Missouri at retail shall be fuel ethanol-blended gasoline (90% gasoline and 10% fuel ethanol). Stakeholder input was instrumental in developing rules and regulations for the Act.
Metrology/Moisture Meter Program
The Metrology Program tests, calibrates, and certifies standards for state agencies and private institutions. It is also the official keeper of Missouri's primary standards of mass, volume and length. The Moisture Meter Program ensures the accuracy of all commercial grain moisture-measuring devices used in Missouri.
Petroleum/Propane/Anhydrous Ammonia Program
The program combines a variety of services. Petroleum dispensers, petroleum terminal meters and fuel delivery truck meters are tested for accuracy; premises where petroleum products are stored and/or sold are inspected for safety; metered LPG delivery vehicles and dispensers are checked for accuracy; and storage and handling of anhydrous ammonia are inspected for safety.