MDA Forms and Licensing for Grains
The Grain Regulatory Services Program has requested and received a waiver from Governor Mike Parson of the statutory requirement that the grain warehouse and dealer license forms be notarized during the COVID-19 state of emergency. This waiver is valid for grain license renewals due between April 1, 2020 and June 30, 2020. Please call (573) 751-4112 if you have questions or concerns regarding your grain warehouse and/or grain dealer licenses.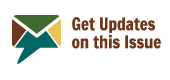 Find forms and licensing specifically related to grains.
Grain Regulatory
Licensing
Security
Warehouse Receipts
General Information